A look at the resell business at Uni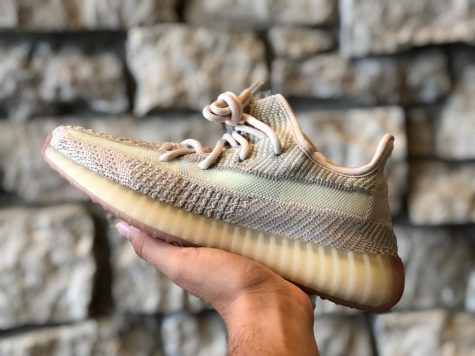 A typical day for a Uni student involves balancing a load of extracurricular activities, but for some, the world of e-commerce is yet another opportunity to take advantage of. One of the fastest-growing and most popular forms of e-commerce is the resell business, where young entrepreneurs buy clothing and other fashion items at retail price and sell them for a profit. 
Shoes are often the resell item of choice, and it's not hard to see why. They are relatively easy to resell, having several resell platforms such as StockX and GOAT as well as high value and demand. 
Sophomore Ekam Ghotra, who has been selling shoes and clothing for over a year, said "you buy them for their retail value before they sell out and other people buy them. Once they're sold out, depending on how much hype there is, supply and demand causes their market value to rise so you can sell it on some sort of third-party market, for more money, normally, than what you bought it for." 
The process is not easy, however. Retailers often raffle off limited releases to increase the demand, and thus value, for a product. 
Ekam said "A lot of the time, they'll just put them [shoes and other items] on their site at a certain time, and it's first come, first serve. Most of the time, most sites sell out within five to ten seconds." He remarked "you gotta be fast," noting the retail process was "pretty hard."
After obtaining the desired item, it is sold to other buyers, through several online resell platforms. These third-party platforms allow users to sell shoes to other people all across the U.S. Once a person sells a shoe or other item, they have a few days to ship it to the company, which verifies the authenticity of the item and sends it to the buyer. These services, however, charge commission, eating into profit margins. Additionally, according to the IRS, a hefty self-employment tax of 15.3% is due on income totaling $400 or more.
While Ekam mainly sells shoes online, he sometimes sells shoes in person using social media. "I have a selling Instagram account where I post some stuff I'm selling and anybody who's in the US can text me and I can ship the shoes to them, or if they're local I can meet with them, and I do the same thing with Facebook Marketplace."
All in all, the resell business can be a fulfilling and enjoyable way to make money. When asked what his favorite aspect of the retail business was, Ekam said it was "how you don't know what's going to happen, ever. I grew up loving fashion and loving shoes, so now I get to make money out of it too. If you see a release coming up you might get nothing, but then there's always the chance you might get twenty, twenty-five pairs of a shoe and that would be great."