The Impact of Stress on Athletics
In a school that has high academic standards and 80% of its student body doing sports, an obvious question to ask is what impact these two things have on each other. Many students have said the sports they do are excellent destressors and are worth the time spent on them. 
For any given sport at Uni, a practice is 2 hours a day, 5 days a week for a total of 10 hours, but factoring in games, and time outside of the dedicated practice time training, that number is higher for many students. Junior soccer player and cross country runner Allie Kim said, "Cross country meets can be pretty long, especially when we travel, and soccer games can be really long too."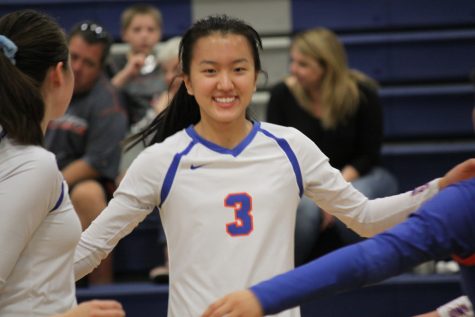 While it might seem that the 14 hours a week senior tennis player Akash Pardeshi spends practicing would take away study time and have a negative impact on his grades, it actually has the opposite effect. "Tennis keeps me motivated to stay healthy both mentally and physically, which includes taking care of school stuff," Pardeshi said. Kim agreed, saying that doing sports helps her prevent procrastination.
While many students think of sports as helping their academics. The senior class in particular had a few students express negative sentiment about the time athletics takes away from academic work, particularly with college applications. When asked if her overall stress would be lower if she didn't do a sport, senior volleyball and girls basketball player Kristine Wang said, "Most years of school I'd say no, but this year I'd have less stress with college apps because I wouldn't be so behind."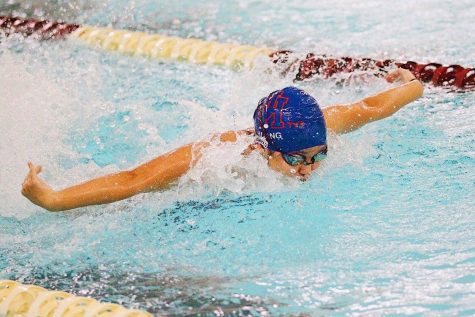 A few students believe their athletic performances are negatively impacted by the time they spend on sports. This belief was more common amongst athletes who performed at a high level. Aryan Lalwani, who has placed in the top 20 at IHSA 1A State Cross Country Meet two years in a row, said that he would probably be a better athlete if he spent less time doing schoolwork. 
Athletics provide an outlet for students to focus on something other than schoolwork, which is especially important immediately after school. Senior cross country runner, Joshua Mok-Chih said, "After a long day of school, it's really nice to hang out with friends and blow off steam through running." Senior and cross country teammate Faizah Rauther echoed his sentiments saying, "Having two hours every day where I can't think about schoolwork is nice." 
Depending on the person, different activities might have less time dedicated to them because of the time spent in sports. For Lalwani, sleep takes the biggest impact. He said, "If I'm going to study a certain amount, I study that amount and sleep is usually what gets sacrificed." But for others, sports are a good way to cut down time spent on activities that are more trivial. Kim said, "I always go to sleep at the same time. During the season, I might not start my homework until like eight, which gives me like four and a half hours to do homework, so I have less time to mess around."
Some students believe that certain sports have more of a destressing effect than others. When asked if the sports he does destress him, sophomore Henry Laufenberg said, "Yes they do. Especially cross country and track, not so much basketball." Kim agreed that running sports do more to reduce stress, saying, "If I didn't do sports, my stress level would be higher, especially in cross country. When things get stressful, on long runs I can talk about it to my teammates, which is really awesome because I get to release a lot of my stress." 
Sports also provide an outlet for students to build and maintain friendships. Senior Swimmer Angelynn Huang said, "I get to meet and hang out with a lot of people I wouldn't normally interact with. Swim practices and meets provide an opportunity for me to form really close bonds with my teammates." Mok-Chih similarly said, "I feel like I'm a lot closer with my friends that do cross country just because I've spent so many hours training with them for the last five years. I definitely think that it's worth whatever minor impact it's had on my grades."