Students dress up for Halloween!
Wearing costumes to school is a yearly tradition that students greatly enjoy. On Halloween day students dressed up to show off their costumes and participate in the costume contest during lunch.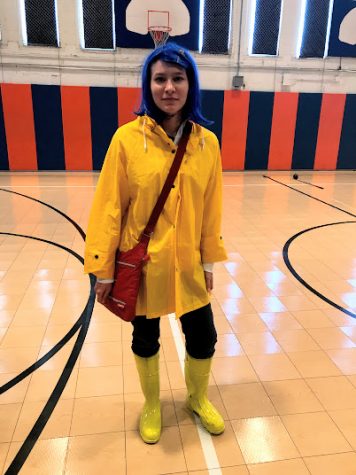 Subfreshman Stefania Dzhaman as Coraline.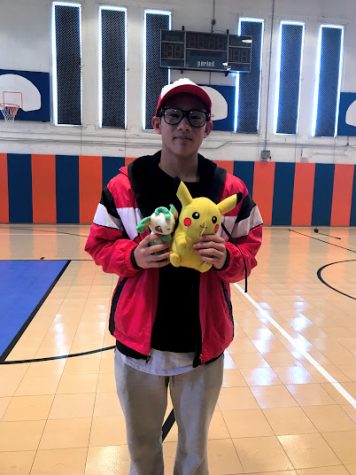 Freshman Collin Jung as Ash Ketchum from Pokemon.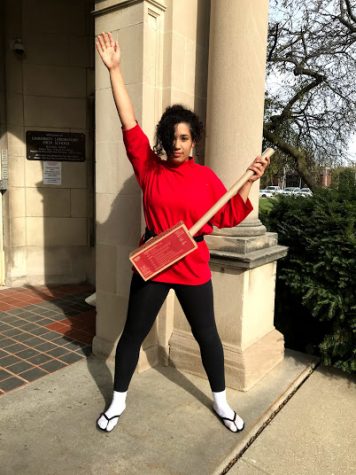 Senior Maya Greer as Kubo from Kubo and the Two Strings.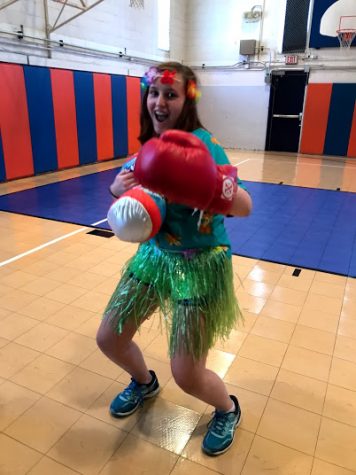 Subfreshman Serenity Lily as Hawaiin' Punch.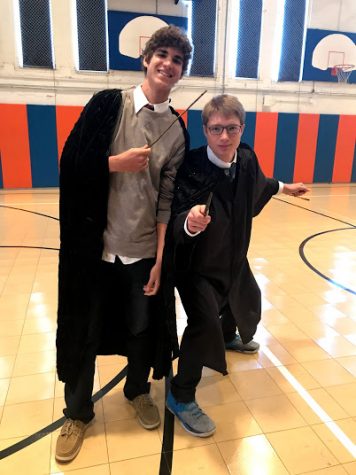 Seniors Kaden Canales and Noah Blue as Hogwarts students.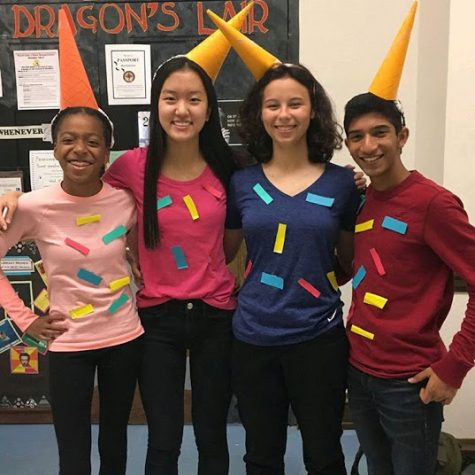 Sophomores (l-r) Samaia Jones, Kristine Wang, Nicole Southey, and Nicolas Ramkumar as ice cream.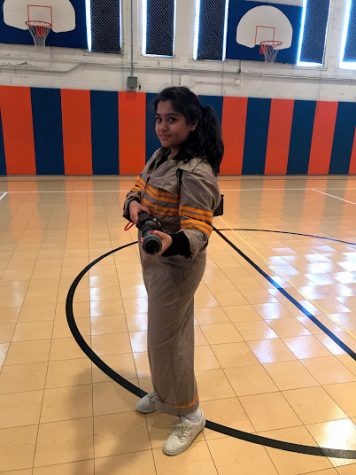 Subfreshman Ariana Mizan as a Ghostbuster.
Sophomore Henry D'Angelo as Calvin and Hobbes.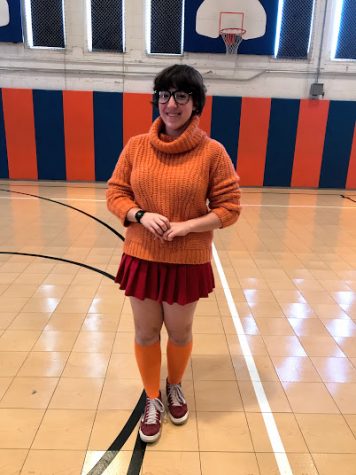 Junior Hannah Davis as Velma from Scooby Doo.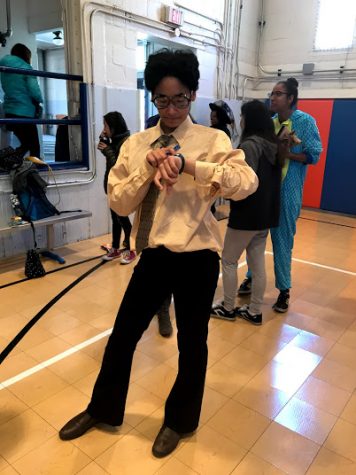 Subfreshman Ella Greer as Dwight Schrute from The Office.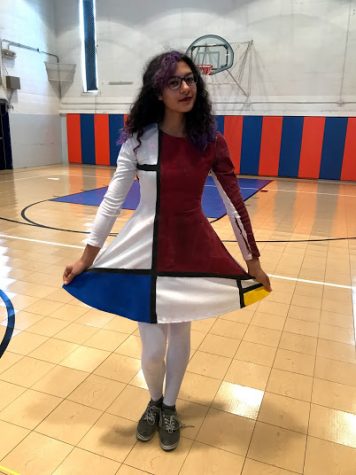 Junior Isabella Solis as a painting.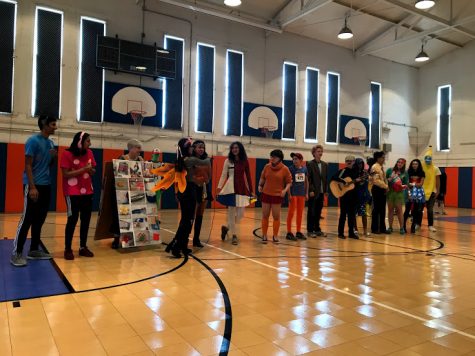 Students and teachers line up for the costume contest.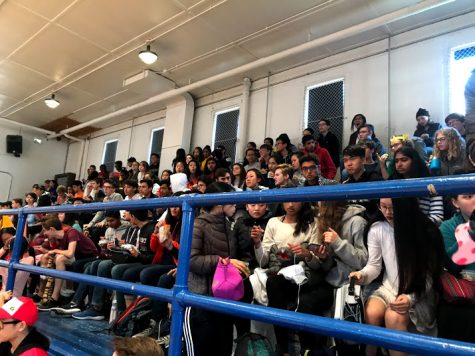 Students watch over the contest from the stands.
Winners of the costume contest: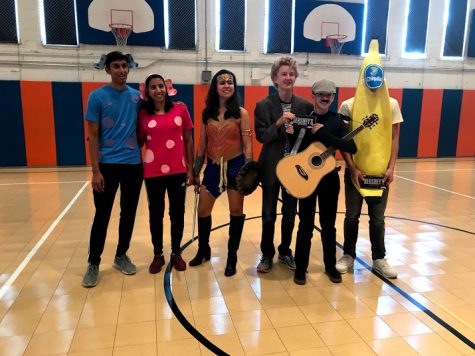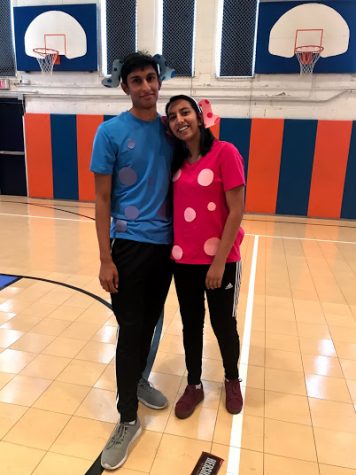 Seniors Aditya Yedetore and Yamini Yedetore as Blues Clues and Magenta from Blues Clues.
Junior Alice Correia as Wonder Woman.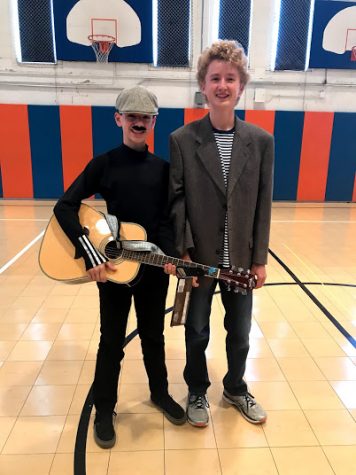 Freshman Joel Armas and Sophomore Henry Kraatz as Simon and Garfunkel.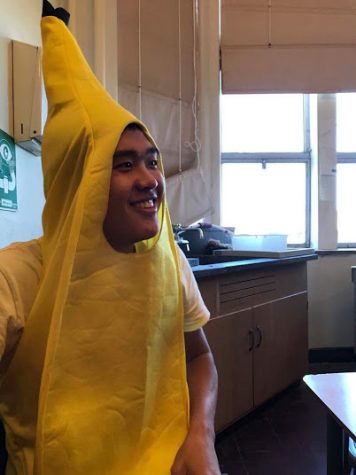 Senior Tony Li as a banana.