Arnold is no stranger to libraries
This year, DoMonique Arnold has taken over as head librarian and she comes prepared.
Arnold has lived in Illinois all her life. Growing up in Maywood, Illinois, a city north of Champaign. After high school, she studied Latin at the University of Illinois.
Arnold is no stranger to libraries, having studied Library Science here at the University of Illinois, which is considered by US News to be the best school in the nation when it comes to Library and Information Studies after doing her undergraduate in Latin. During her time here, she has worked at the Classics, Art and Architecture, Undergraduate, and the History, Philosophy, and Newspaper Libraries here on campus. Ms. Arnold also tries to extend her range of experience beyond campus, having worked with middle school children in public libraries.
In addition to working in libraries, Ms. Arnold has ample experience working on social justice issues. She's worked on a number of issues regarding race, gender and other issues, including Four Walls and a Roof, a non-government organization in Ecuador working to improve resources and services for women in children in the Andean region of Ecuador. For her efforts, both in and out of the city, Arnold has won the Human Rights Award from the City of Champaign.
She's employed this experience in her life at Uni by making programs. She contrasts organizing programs at Uni with working at a public library, saying programs at a public library can attract anyone in the community whereas programs at a school library are geared towards a specific audience.
Despite her experience, this is Arnold's first time as a school librarian, but she has already gotten into the rhythm of things with infectious enthusiasm.
"I absolutely love [Uni]! I've always had a love of learning and just being around others who are motivated. Being in Uni I feel is a very good fit for me."
She has already gotten started on a number of projects for the library. She's helped students out, from informing the subbies about the resources available to them in the library to helping students with citations. She's also been working with various teachers, such as creating a resource website for an interdisciplinary activity for the subfreshmen.
One of her main focuses is creating various programs for the library. When thinking of ideas, Arnold says that she considers what will attract and enrich Uni students. Her first Agora Unleashed will be her belly-dancing class, potentially followed by an Agora Unleashed on Elvish. She also talked about bringing back game days and playing Dungeons & Dragons in the library. If a student wants to talk about something in a less formal environment than Agora classes, she says, "You can do an Agora Unleashed. Just come talk to me or talk to Erin."
About the Writers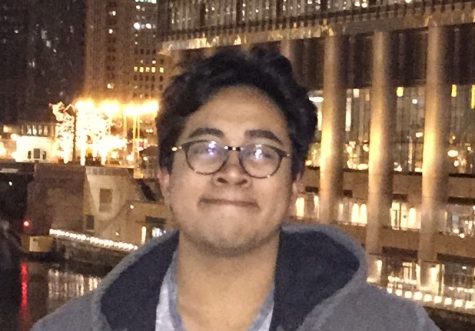 Umar Hanif, Editor
I started journalism first semester of junior year. In my free time, I like to read and write. I also like superheroes and video games. My favorite superhero...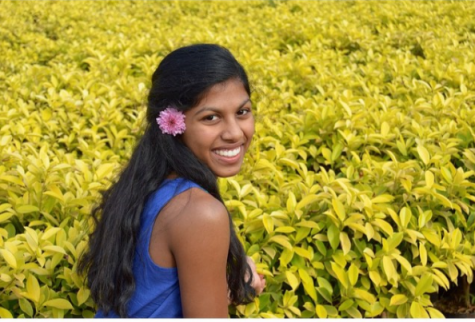 Saahithi Maturi, Writer
Hello! I am currently a junior and I have been in journalism since sophomore year. In my free time, I like to run, play soccer, and watch tv.