What You Should Know About "Once Upon A Mattress"
You might have seen the advertisements for Uni's newest musical "Once Upon a Mattress" on posters and in emails in the last few days. However, there may be some things you don't know about it.
The original musical first appeared on Broadway around 1960 and was originally written and adapted from the 1835 play "The Princess and The Pea": a humorous, entertaining, and popular musical which was nominated 3 times for a Tony award and has a world theater award.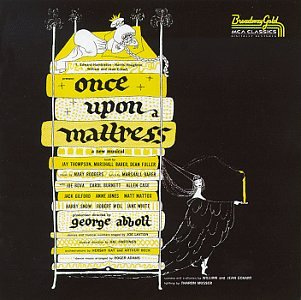 "Once Upon a Mattress" has been adapted and used many times. It's very popular among high schools nowadays due to its comedic yet strong musical numbers. It has had 4 major appearances, one recently in 2009 being the 12th episode of Glee, named "Mattress".
The storyline is (as expected) similar to a princess/cinderella-esque story.
A brief summary of the conflict: "Our musical starts with the story beginning in a faraway kingdom long ago in the 1500s. Due to an unhappy curse, King Sextimus is unable to speak. Meanwhile, his wife who is generally awful, Queen Aggravain, has taken over control of the kingdom. Most importantly, in an attempt to keep Prince Dauntless single, she has decreed that only the princess that can pass her test may marry her son. Further, no one else in the kingdom may marry until Prince Dauntless does."
As you can imagine, this causes some problems. You have to watch the rest in-person to find out more. Will the king ever be able to retake his kingdom, or will someone ever pass the queen's test?
One of the main producers of the play says, "I am really excited about the musical. We have a really strong cast and some really good songs and singers." He also added that the play has been adapted to be more comedic and to have some twists from the original. 
The tickets are being sold currently and the cast would love to see you there. Bring your friends!