Uni High Cross Country team excited for new season
Amid new changes to Uni High's Cross Country team plans due to COVID-19, the team and coaches are excited for this new season.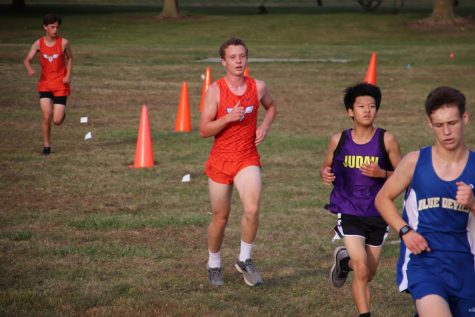 For many athletes and coaches, going back to Cross Country during this time brought upon many doubts. With a team of just over 50 people, navigating this year's season was going to be difficult. 
Cross Country Coach Racheal Brewer started organizing some optional cross country runs before school started to get a sense of what it would be like. She said that she had a lot of nervousness about following safety precautions and putting on a good image to onlookers that her team was following regulations and wearing masks. 
"We don't want that reputation," she said.
 Athletes also expressed concerns about the season starting. Danbi Choi, the captain of the girls team expresses her concerns about meets. "For the most part I know where my teammates have been, if they have been in contact with someone, or that they are not super risky. But I do not know where other people have been so that was pretty worrying at first."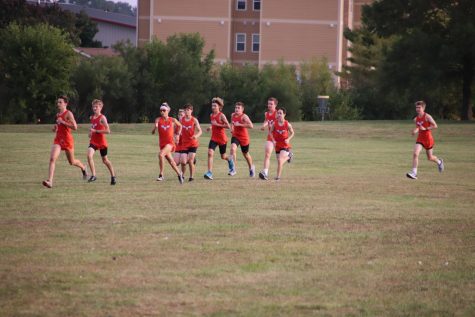 To combat these concerns, Coaches have been trying their best to create safe practices and meets to ensure the safety of their athletes, while enjoying a good Cross Country season. According to Brewer, practices have been restructured so that masks are worn as much as possible during close interactions. The team divides into two places to meet based on grade, and also divides into groups of 5-7 athletes to try to reduce the number of face to face contact with many people. During meets, according to the IHSA guidelines, masks must be worn during warmup and cooldown activities but are not required during the actual running. Uni's team has been going to extra steps and encouraging masks to be worn during the run as well. Meets have also been staggered to reduce the number of runners in a race, as well as try to spread out during the race and maintain social distancing as much as possible.
Although these changes have been strange to everybody, the UniHigh athletes are mostly excited to start this Cross Country season. Choi explains her thoughts on why she did cross country this year. 
"When weighing the risk factor versus how much I love the sport and how much I want to participate and keep going, I would say I still chose to do cross country knowing that there was a little bit of risk," she says.
Even beyond the excitement for running again, the overarching joy of Cross Country seems to be the opportunity of live interaction with somebody.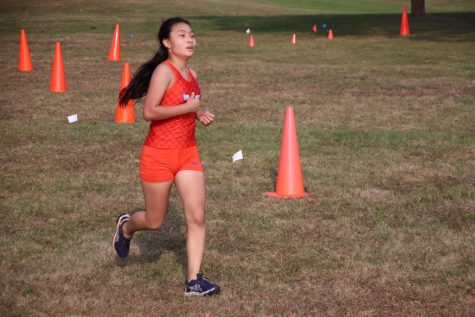 "Especially since we're all online," Madeline Keenan says, "I feel like I was able to socialize a lot in Cross Country, and I don't know what I would do if I didn't have Cross Country."
Brewer also speaks on the importance of social interactions during Cross Country.
 "We get to see our classmates on the Zoom screen, but it's just not the same as talking to someone in person even if we're in masks." she says, "I think it is helpful for the athletes whether they are doing cross country, or their swimming or there going to basketball contact days or soccer contact days. Having that time for social interaction I think makes people excited to come to practice."