Fun Video Games to play over break, 2/10!
Super Smash Bros Ultimate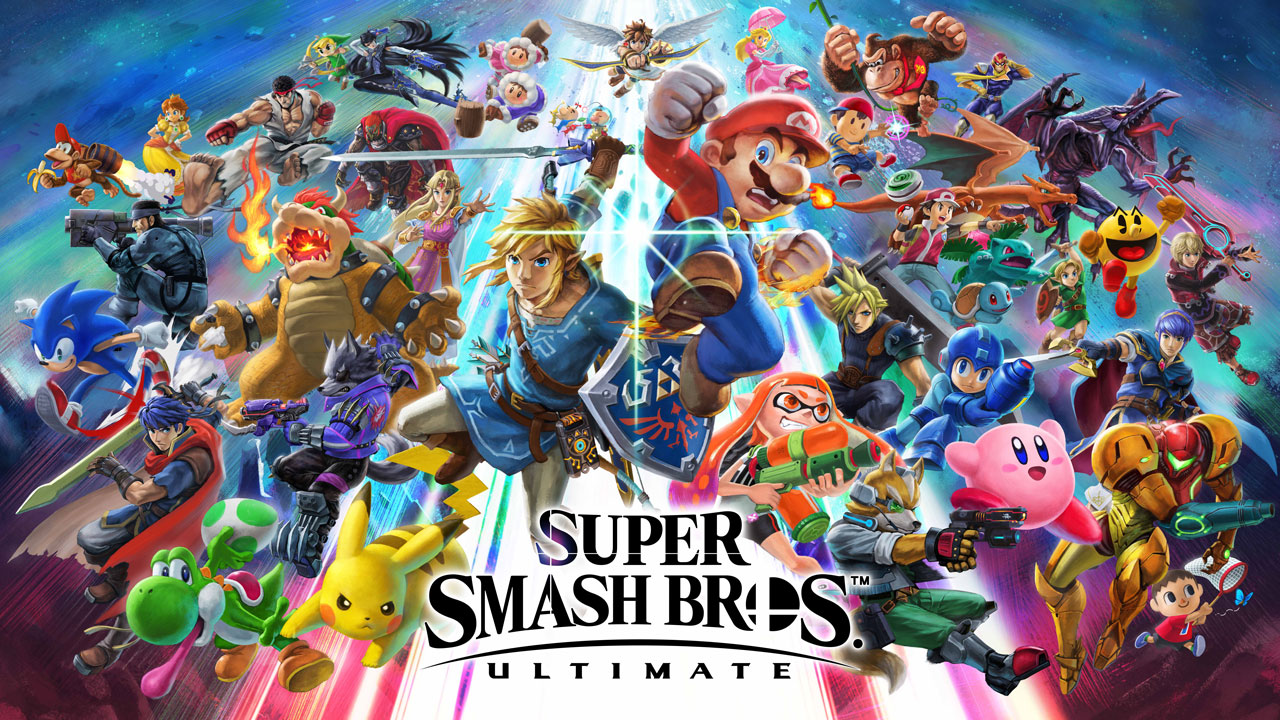 Super Smash Bros is a series of party fighting games that most people have seen or played at some time in their life. It features playable fighters like Pikachu, Mario, Sonic, Link, and many other iconic video game characters. Unlike traditional fighting games which have a steep learning curve, this game is much more casual. It's really easy to get into and understand, but hard to master. It's just as much for everyone—from the experienced veteran to newbie who just picked up a controller. Super Smash Bros Ultimate is the latest iteration for the Nintendo Switch, but you might find older versions laying around your house like Melee for the GameCube, Brawl for the Wii, or the original game for the N64. Definitely try these games out if you can—it's fun for the entire family! 
One of the best parts of Super Smash ultimate is the social party aspect. The game is commonly used at parties, and for good reason. With up to 8 people being allowed to play in a single match, there can be a crazy fun atmosphere. You can even play with all your friends online at a safe distance of 6 feet! A variety of maps and a roster of 74 fighters also mean that it won't get boring any time soon. We know that this game is extremely popular at our school already, with people from every single class playing it. Our eSports club even managed to hold a mock Super Smash Ultimate tournament during agora days, with plenty of participants and fun. 
We do note that there is a slight entrance barrier though, as the game costs a bit of money. Requiring you to own the game itself, a Nintendo Switch, an adapter if you want gamecube controllers, and a dock if you want to play from a TV(which we would highly recommend as the switch screen is a bit small). While we would consider the cost worth it, we do understand that some might not want to invest that much in a game they might not like. So we would like to point out that all the other games in the Super Smash series are equally great party games. Which can be played on things such as the 3DS, Wii, and the GameCube. For the PC players, a common free-to-play alternative similar to Super Smash ultimate is Brawlhalla.