Participants of 2018 ILMEA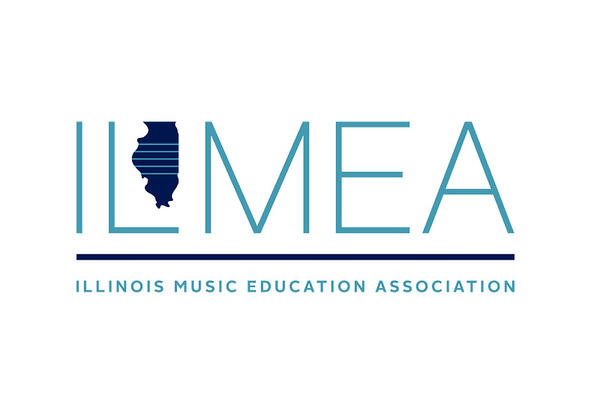 University High students auditioned for a chance to perform with many other students across Illinois. ILMEA (Illinois Music Educators Association), encourages students from all nine districts in Illinois to take part in the opportunity to strengthen skills and expand their experience with professional teachers.
Many students of different grade levels, background experience, and instruments came to audition; however, because of a large number of people, only a few were selected. There were 32 Uni students that made it to the district level.
Students are allowed to audition for more than one field in music. They are divided into different categories, chorus, band, orchestra, jazz, and vocal jazz.  In addition to auditions, ILMEA also holds an annual composition competition, where any student from Illinois can participant and send in their work. Composition is a work of music put together by an individual, using their own ideas and work.
Students auditioned in front of judges and they looked at each students' performance carefully. The auditions determine the seating for the final recital and performance day. For band, orchestra, and jazz, different seats have a significant meaning. They are constructed on the students' level of skill and experience shown through auditions. However, for chorus, seating is only based on different vocal ranges, which provides a different atmosphere than of orchestra or band.
From past experience auditioning in violin and chorus, Uni senior, Sarah Grosse Perdekamp, said her experience was great. She participated in orchestra during 7th and 8th grades. Starting from freshman year, she showed an interest in chorus so she participated in orchestra and chorus both. When asked to perform in chorus or orchestra, she chose chorus because she was more interested in choir.
Starting from freshman year up to her last year at Uni, Perdekamp participated in ILMEA chorus only. She made it to the All-State level in sophomore year, the level after district. In junior year, she challenged herself to honors, the level after All-State.
Perdekamp said, "If you want to go to honors, you have to audition again". This year, she wants "to challenge myself to honors" and just "enjoy it [the experience in ILMEA as a senior]."  
Emi Loucks, a junior, auditioned for chorus this year. Her practice for music wasn't so stressful. Uni high choir practiced the same songs as the ones in ILMEA, which helped her learn the songs a lot faster. In addition to time spent in school, she practiced with her piano at home, which "helped me figure out the tunes to the songs". With a lot of time spent in choir and outside of school, Emi hoped to try her best and have fun this year.
Roshan Perry, a sophomore, had prior experience in ILMEA band. She represented first chair for flute players last year; first chair is the highest seating within the flutes. She  practiced outside of school and looked forward to this year's audition. Her main goal was to try for a spot at All-State, the level held after district. This level was only available for her to try this year as a sophomore, so it was something she had never tried out for. Another goal she said, was to "have fun and try my best".
Some students performed for judges, however, others took part in a Composition Contest, that was held by ILMEA. They were expected to write their own songs and present it on the day of auditions.
Keshav Gandhi, sophomore, entered a piece he composed. He said he had little experience in composing, but he was able to learn through a couple of Saturday classes held by an organization called ICMA. ICMA holds string education classes for advanced violinists as well as composers, and Gandhi had been learning from them occasionally. Despite his little experience in composing music, Gandhi won an award from ILMEA in his first year of entering as an 8th grader.  This year, he also wants to try his best.