Uni High Teachers Look Forward to Seeing Their Students in Person.
Taehan Lee, I am like some sort of a dude
December 17, 2020
After a semester of virtual learning, first-year Uni High teachers are looking forward to meeting their students in person.
This past semester has been very tough for teachers. Student engagement is usually at a minimum during class, and the long hours on Zoom are wearing down the student's mental capacity. Dealing with this entirely different format of Uni can be difficult at times, and students often dream about the things they most look forward to when they go back into in-person format.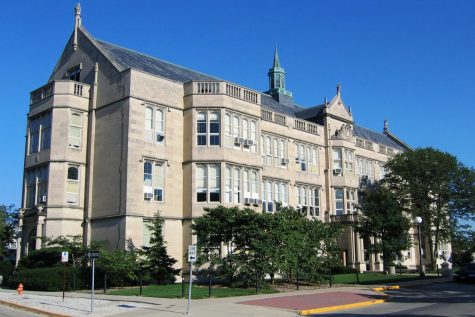 "There is a lot we weren't able to do!" Mrs. Tidrick said when speaking on the opportunities available for hands-on teaching activities this semester. Mrs. Tidrick, among many other teachers, is trying to create at-home activities that emulate the types of activities done in a normal environment.
However, the problems of online learning extend far beyond the issue of content. Student engagement is also a big issue. During zoom, "I feel like I don't know any of my students, only the people who talk in class, and it's harder for me to make connections" said Kaila Simpson, a new math teacher.
"Being able to teach something, and watch people get excited about a new concept, it never gets old for me" said Mattox Beckmen, a computer topics teacher who also teaches a computer science class at the U of I. When speaking about the disconnection of online learning, "One of the attractions of teaching is the social contact actually, so the whole teaching during a pandemic makes that difficult" he says. 
So given these difficulties with the social limitations zoom places on Students and teachers, what are some things that teachers look forward to when they come into an in-person format? Mr. Beckmen says "I've told the students in my class, once this is over and we're back in person, we will meet up in person in a coffee shop and see what we really look like." The desire to meet the students in person is strong, and every teacher looks forward to that moment. 
Luke Bronowski speaks on his impression of the uni student body, saying that they are "not all sports-minded people, not all science-minded people. There's art, there are people that dance, there are people who are into media art. There is a very cast group of students that's a full gamut of all different kinds of interests."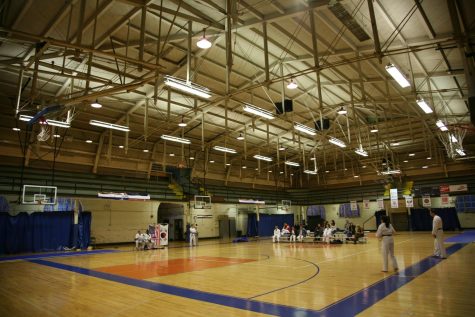 "Education is usually a people-oriented transaction, and not being able to do those exchanges in person is so hard, you realize how much of communication is just body language and being present with an individual. Meeting my students for the first time, in reality, is something I truly look forward to" Mrs. Tidrick hits the nail on the head with this statement, that the most desired thing by everybody right now is the social aspect of in-person education.